The Chickasaw Regional (Public) Library System began in 1960 after federal funds became available for library service to rural areas.
In addition to ad valorem taxes, funding was supplemented by the generosity of the Daube and Merrick families. Carter County, Love County, Johnston County, Sulphur and Wilson became part of what was then called the Chickasaw Multi-County Library System.
In 1966, the name Chickasaw Regional Library System was chosen because the original counties were in what was historically known as "Chickasaw Territory." At this time, the Davis and Healdton libraries were added to the system. Through the generosity of the Mary E. Parker estate and royalties, a new library was dedicated in Sulphur in 1977.
By 1981, more space was needed for the headquarters of the library system. The Charles Champion family and Mrs. Dana Mordy offered a parcel of land in the Champion Station area of Ardmore and a new 9,800 sq. foot building was built where the current headquarters is still located.
2015 and 2016 Name Change
In 2015 and 2016, the Board of Trustees of the Chickasaw Regional Library System voted to change the name to the Southern Oklahoma Library System to better reflect the scope of the service area and correct confusion about ownership.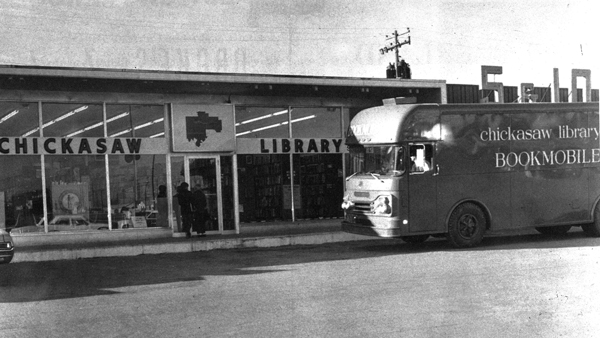 A big red Bookmobile made stops to rural areas across the counties to provide residents with the opportunity to check out books and free standing libraries in some of the communities were supplied with books.
In fact, the big, red, bookmobile served as the library in Tishomingo until they moved into the Community Building that would later house the library.
Today, the Southern Oklahoma Library System serves over 97,000 citizens across five counties with eight libraries located in Ardmore, Atoka, Davis, Healdton, Marietta, Sulphur, Tishomingo and Wilson. The System is governed by a 14-member Board of Trustees.
Across the system, patrons can access computers, comprehensive microfilm archives of the Ardmoreite Newspaper dating back to 1893, high speed wireless Internet, ebooks, audio books, numerous magazines, DVDs, 3D Printers, and over 200,000 printed materials.
Computer classes, childrens' story times, summer reading programs, databases, popular websites, author tours, book clubs, homework assistance and tutoring, do-it-yourself programs, research, and community outreach events are offered to residents and library patrons.
The meeting room at each library serves as a gathering place for community activities.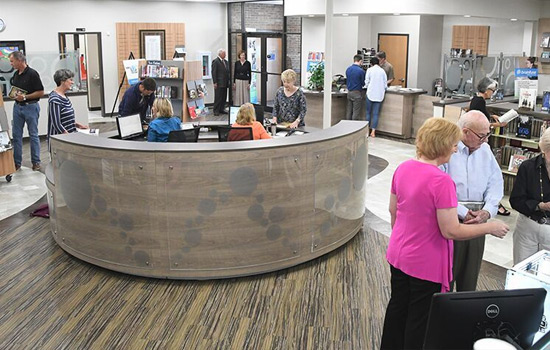 In keeping with its original vision, the Southern Oklahoma Library System is making a difference.