The library has homework help, digital downloads and streaming of movies, books and audio. Stop by the library for crafts, fun science and tech, games and computers. We even have a 3D printer!
Teen Anime & Manga Book Club
The teen book club is back! Join us as we read, discuss, and explore the creative world of Japanese manga and animation at Champion Public Library on Thursday, September 28th at 5:30 PM! September's discussion will focus on an old classic with a twist in "Snow White with the Red Hair, Vol. 1" by Sorata Akiduki. After discussion, teens will get to participate in an Anime Character Bingo. Guests ages 13 to 17 are welcome to attend. Snacks are to be provided by the library.
Escape the Haunted Library: Escape Room Experience
Spooky season is here! Come uncover mysteries and escape the haunted library at Wilson Public Library. Find clues and keys to travel through the library and solve the mystery of the haunting! For patrons ages 13 and up who would like a scary good time, 30-minute time slots are available on Friday, September 29th, and Saturday, September 30th starting at 6:00 PM. For Families who would like to attend and need a sensory-friendly environment, 30-minute time slots will be available on Saturday, September 30th starting at 1:00 PM. Light refreshments will be available. Sign-up is required due to the limited time slots.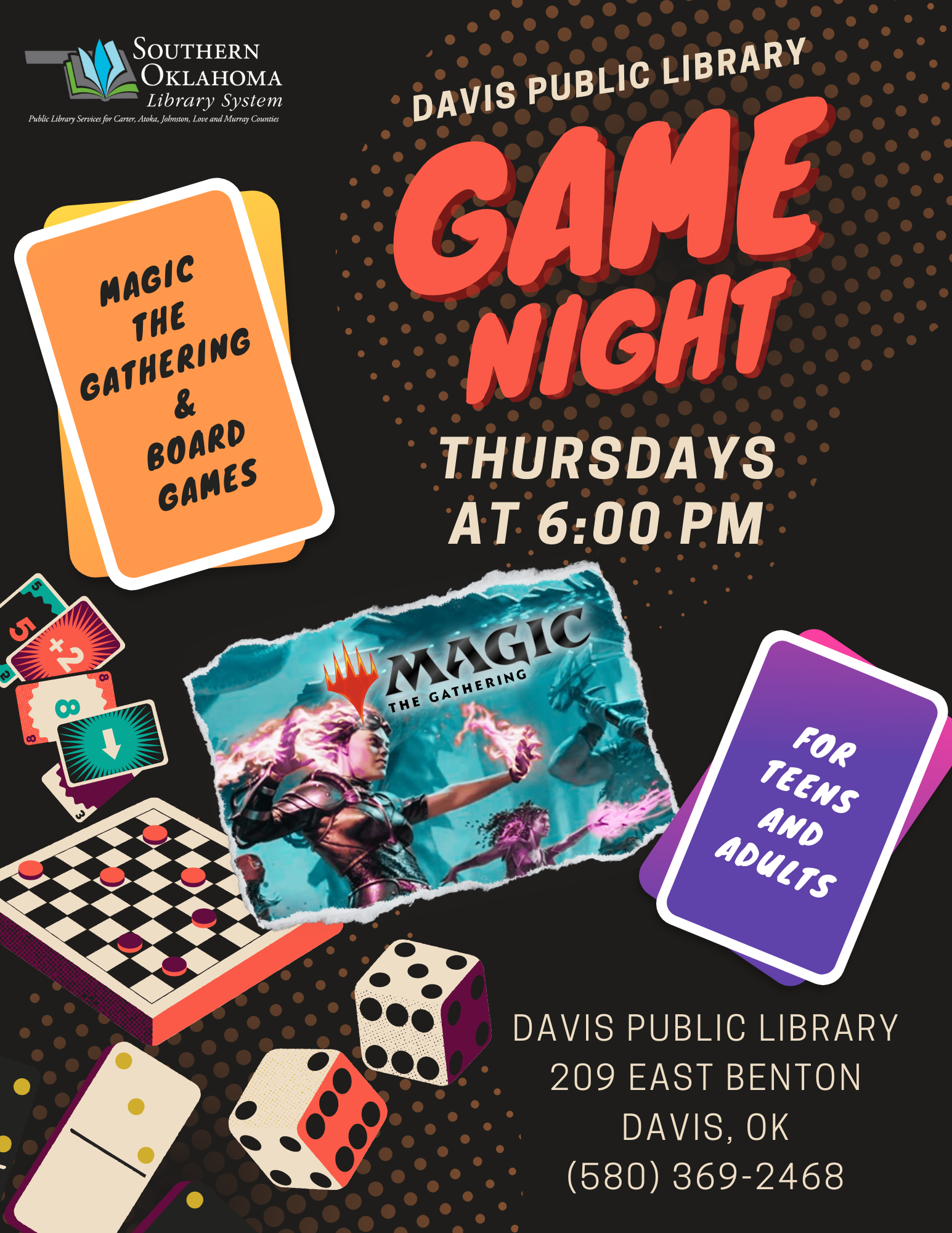 Game Night
Game night is the perfect way to bring the thrill of an all-out magical battle to your friends and family all in one convenient box. Fans of Magic the Gathering are invited to the Davis Public Library every Thursday at 6:00 PM to participate in this popular competition. In addition to this popular card game, the library will also have board games available for everyone to play. Have a board game you would like to play with others? The library also encourages patrons to bring their own board games. Who knows, you might make some new friends along the way. This program is free and open to teens and adults.