The Sequoyah Book Lists are for students grades 3 through 12. These encourage students in Oklahoma to read books of literary quality. The books on the lists are selected based on criteria such as originality, quality, interest, and appeal. The books must also have a publishing date three years before the award date and the author must live in the United States.
The Sequoyah Lists are released each spring to schools and libraries.
Children's
Anybody Here Seen Frenchie?
by Leslie Connor
Concrete: From the Ground Up
by Larissa Thuele & Steve Light
Cookies and Milk
by Shawn Amos
A Duet for Home
by Karina Yan Glaser
Falling Short
by Ernesto Cisneros
Going Places: Victor Hugo Green and His Glorious Book
by Tanya Bolden and Eric Velasquez
High Score
by Destiny Howell
The Last Mapmaker
by Christina Soontornvat
**Lifeling
by Kirsty Applebaum
Not Starring Zadie Louise
by Joy McCullough
The Ogress and the Orphans
by Kelly Barnhill
Seed
by Caryl Lewis
The Pear Affair
by Judith Eagle
Trex
by Christyne Morrell
We Are Wolves
by Katrina Nannestad
**Note: Lifeling was published in the UK under the title The Life and Time of Lonny Quicke. If a child reads this version this is acceptable and counts towards the three books required to read to vote.
Intermediate
Agent Most Wanted: The Never-Before-Told Story of the Most Dangerous Spy of World War II
by Sonia Purnell
African Town
by Charles Waters & Irene Latham
Attack of the Black Rectangles
by A. S. King
Freewater
by Amina Luqman-Dawson
Gallant
by V. E. Schwab
Hummingbird
by Natalie Lloyd
Isla to Island
by Alexis Castellanos
In Harm's Way (Young Readers Edition): The Sinking of the USS Indianapolis and the Story of Its Survivors
by Michael J. Tougias and Doug Stanton
The Last Mapmaker
by Christina Soontornvat
Lines of Courage
by Jennifer A. Nielsen
The Name She Gave Me
by Betty Culley
The Peach Rebellion
by Wendelin Van Draanen
The Secret Battle of Evan Pao
by Wendy Wan-Long Shang
The Summer of June
by Jamie Sumner
Thirst
by Varsha Bajaj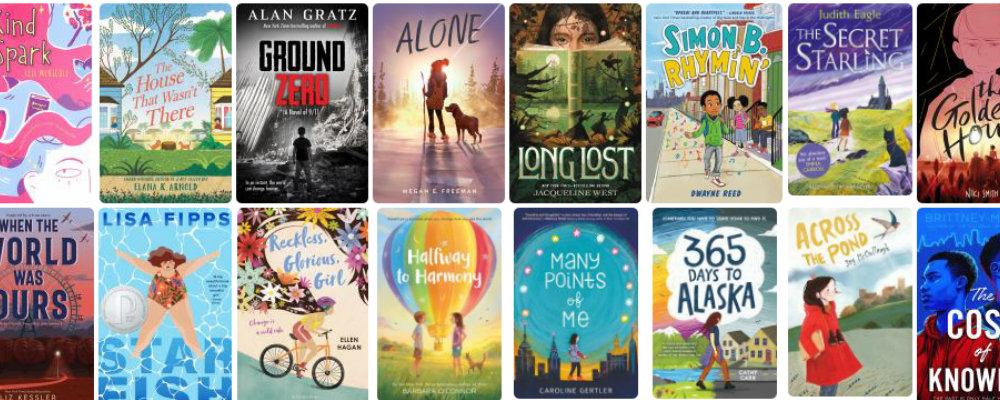 More Sequoyah to Discover
See the lists on OLA Sequoyah, check out what people are saying on YouTube, and see reviews on Goodreads.